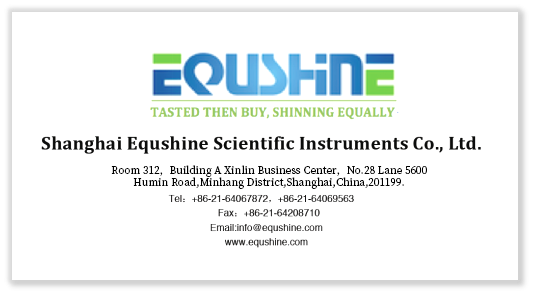 Shanghai Equshine Scientific Instruments Co., Ltd. (Equshine) is a super supplier of advanced scientific instruments in the world market., qualified for import and export business, broke away from cocoon with the establishment of China(shanghai)Pilot Free Trade Zone, committed to help China domestic scientists ,engineers and researchers to achieve success; through constantly learning products knowledge and innovating market methods, concentrated superior resources in the market, provide advanced scientific equipment to our customer by professional knowledge combined with the specific characteristics of various sector, which is suit for their research and testing and meet the requirement of national industry policy as well as science and technology development in life science, advanced materials and new energy fields. Whatever you are our long term user, recent purchaser and potential customer in the future, your needs has inspired us, your success is our greatest concern, "Think success, Think Equshine"
"Tasted then buy, Shinning equally" is our tenet, it is also our committee to our customers and staff; moreover, it is our requirement and chosen standard for our business partner.
Equshine distributes following products in China and established an test center for our customer's service and support:
1: Non-Invasive Scanning Microc electrodes Technical instruments of Applicable Electronics, LLC
2: Electrochemistry equipment of Gamry Instruments, Inc.
3: Fuel cell test station of Fuelcon AG
4: Single fuel cell(air cell and RFB cell) quick connection sets of BalticFuelCells GmbH.
5: Rechargeable battery test holders of EL-Cell GmbH.
6: Scanning Kevin Probe test system of KP Technology Co.
We are young but full of confidence!
We are puerile but ceaseless self-improvement!
We are passionate but more of self-respect!
上海会璟科学仪器有限公司 备案号:沪ICP备14012326号-1 技术支持:
上海三达网络公司